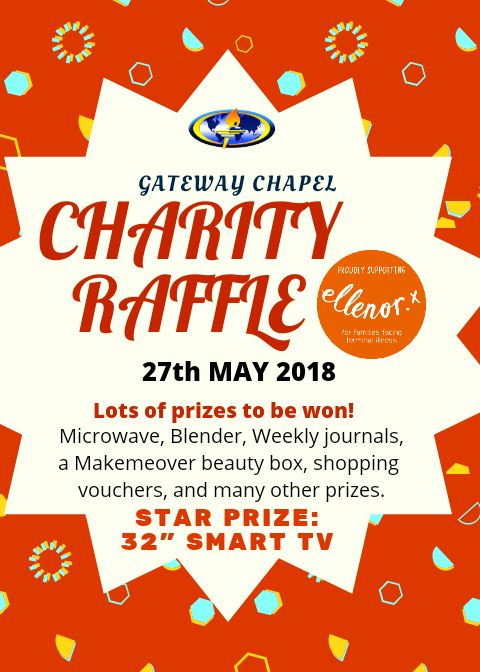 Community Outreach Raffle
Join us this Sunday as we have our Raffle Draw in support of Ellenor, a charity that supports families with terminal illnesses.
Loads of great prizes! Steamer, Wallet Set, Books, Rice Cooker, 12 pack of FryLight, Vouchers etc.. and the STAR PRIZE is a 32″ SMART TV!!!!
Tickets are £2 minimum each!